Check Out Our ELL Team
We are teachers, creators, and believers
​who bring a diverse set of skills to our school community.
Oh, and we also speak several languages!
MS. SHOE
​(Lena Shulyakovskaya)

ELL Teacher

Hi! This is my 6th year teaching and I am

super excited to be joining Valley View's community as an ELL Teacher! I received my BA from UBC, B.Ed from UOttawa, and MA from U of C, where I am currently a PhD student in Educational Research. The area of English language learning has been a passion of mine ever since I moved to Canada back in 2000. I love watching children grow, as they become more confident in their existing and newly learned skillsets. It is truly a joy to see different personalities emerge as children learn to express themselves. Children are at the core of our communities and I feel fortunate to be able to spend time with them during some of their most formative years.

FUN FACT:

In my spare time, I like creating short videos for my YouTube Channel

MS. SARAI
​(Sushma Sarai)


ELL Assistant


Hi, I have been a part of Valley View School community for over 20 years. I enjoy working with children. I am passionate about assisting our English language learners who are learning the language of instruction at the same time as they are learning the curriculum. I enjoy supporting our English language learners in their integration into the academic and social life at school. It is inspiring, exciting and rewarding.

FUN FACT:
One day, I want to climb Mount Everest

MS. KAROUT
​(Baraah Karout)


ELL Assistant

There are not many things that I know for certain. But, there is one fact for me that is undeniable; I love working with children. I love seeing the spark of understanding in their expressions when confusing topics become clear to them. I love their enthusiasm, their optimism, their honesty, and their true love for wanting to learn and understand about the world around them. That being said, I especially love assisting children with language learning, speaking, and true comprehension of the written word. I feel that for children, communication through language is crucial for their social, emotional, and mental development. When barriers such as language are taken down, other core subjects and aspects in their lives are more manageable, and far more enjoyable for them to explore. Many years of my adult life were committed to petroleum analysis and consulting. As you can imagine, there is a vast array in the differences between the oil and gas industry, and the education system. But, I can wholeheartedly say that the only distinction that holds any true meaning to me, is the idea that I can actually now, make a difference.

FUN FACT:
I enjoy mixed martial arts style training


Powered by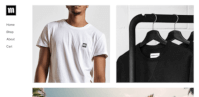 Create your own unique website with customizable templates.